Welcome to Our Contest!
SO GLAD TO HAVE YOU JOINING US FOR THE 2022 2STEPPERS WALK MS SUPERBOWL BOX POOL!
---
WALKMS SUPERBOWL 2022 Box Pool is an online squares contest created for free at Super Bowl Pool Site.
This contest was created by Irene & Geoff Unger. If you have any questions about this contest, please direct those questions via email to the commissioner at 3ungers@gmail.com
This is a 50-50 Fundraiser for WALK MS. The price per box is $50. Please select the boxes you wish to pick below and send payment immediately. Limit 4 boxes.

The pool runs like any normal box pool – your assigned numbers must correspond to the final digit of the score for each quarter for each team (i.e., if the final score is AFC Champion 16, NFC Champion 13 the winner will be the person with the box numbers 6 for AFC and 3 for NFC).

The numbers for each quarter will be changed. This is to spread around the good numbers (i.e., 0, 3, 4, 6 and 7) so that someone isn't stuck with bad numbers for the whole game.

Payment via Venmo preferred, also via Zelle or PayPal - geoffrock@gmail.com, 917-453-4019
Please visit the Contest Rules page for any additional details provided by the commissioner, including payment information, prize details, and preferred methods for paying for your entry.
Full Contest Rules
---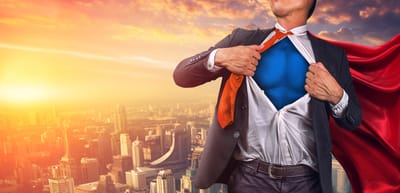 This Contest Needs a Hero
You have the power to make all the popups and ads go away from this contest for every single player and visitor to this page! You can be the hero this contest needs for just $15! Everyone will know your name and deed (or you can remain anonymous).
Be Heroic
This Contest is
Open

!

Please click on any Open boxes in the Contest Grid below to join this contest.

The commissioner has defined the cost to be $50.
Multiple Grids
This Contest has Multiple Grids, each with their own set of Axis Labels (Top and Left Teams) and Numbers. Players own the same boxes on each Grid, but each Grid features a fresh set of numbers to root for.
To view the current numbers for any of this Contest's Grids, please click on the Grid in the table below.
Contest Grid . -- 1st Quarter
NFC Champion

8
6
4
3
5
0
2
9
7
1
A
F
C

C
h
a
m
p
i
o
n
9
RPrism
K.Robe.
Stepha.
B
Lawler
family
RPrism
G
POP
Steph
V
Dan
M.Gold.
Agins
7
Ollie
B
Agins
Ghostf.
Antin

Rubins
PamG
Dan
Abby
B
Ghostf.
Mully
6
Mully
Mintze.
Geoff
Rock
Rubins
M.Gold.
Dan
Agins
O.
Gates
Hammer
Heffne.

G
POP
3
Dan
Antin

Whack
Matt
B.

Freddi.
H
flobob
Howie
Tramon.
Family
Hillar.
Homes
Raj

8
Queen
Irene
Pete
Arno
Wex
Fam
Ben
U
cavana.
Agins
Dan
Haley
W.

JANE
HORNE
Jean
N
5
Tefo
Oncorn

Fenimo.
Bernie
K.

Pat
Villan.
JANE
HORNE
BZG
Dan
Karin
K.

Suz
4
Ron
S
Duffys

Howie
Virg
Bohan
Fam
Jackie
H
Char
Dana
M
Kruk
420
Tefo
0
O.
Gates
PamG
tony
B.

Tramon.
Family
Weiss
Hammer
Heffne.

Suz
Koz
Berger
VandA
2
Raj

Ian

Peter
Perry
Bob
M.

Ashley
B
Karin
B.

Maria
C
Virg
Koz
Jennif.
M.
1
Howie
F
Chef
Trevor

Lawler
family
Ben
U
Robyn
Anthon.

NormS
Duffys

KING
Party
of
tony
B.

Whack
Contest Grid -- 1st Quarter
For your convenience on mobile devices, we've included a zoomed-out grid and a more readable zoomed-in grid below. You can pinch and zoom on either, or simply scroll to the right with your finger on the larger grid to view the hidden boxes.
NFC Champion

8
6
4
3
5
0
2
9
7
1
A
F
C

C
h
a
m
p
i
o
n
9
RPrism
K.Robe.
Stepha.
B
Lawler
family
RPrism
G
POP
Steph
V
Dan
M.Gold.
Agins
7
Ollie
B
Agins
Ghostf.
Antin

Rubins
PamG
Dan
Abby
B
Ghostf.
Mully
6
Mully
Mintze.
Geoff
Rock
Rubins
M.Gold.
Dan
Agins
O.
Gates
Hammer
Heffne.

G
POP
3
Dan
Antin

Whack
Matt
B.

Freddi.
H
flobob
Howie
Tramon.
Family
Hillar.
Homes
Raj

8
Queen
Irene
Pete
Arno
Wex
Fam
Ben
U
cavana.
Agins
Dan
Haley
W.

JANE
HORNE
Jean
N
5
Tefo
Oncorn

Fenimo.
Bernie
K.

Pat
Villan.
JANE
HORNE
BZG
Dan
Karin
K.

Suz
4
Ron
S
Duffys

Howie
Virg
Bohan
Fam
Jackie
H
Char
Dana
M
Kruk
420
Tefo
0
O.
Gates
PamG
tony
B.

Tramon.
Family
Weiss
Hammer
Heffne.

Suz
Koz
Berger
VandA
2
Raj

Ian

Peter
Perry
Bob
M.

Ashley
B
Karin
B.

Maria
C
Virg
Koz
Jennif.
M.
1
Howie
F
Chef
Trevor

Lawler
family
Ben
U
Robyn
Anthon.

NormS
Duffys

KING
Party
of
tony
B.

Whack