Welcome!
Hello and Welcome to the Kiwanis 2021 Super Bowl Box Event.
Kiwanis helps out our local community by helping feed and clothe children in and around Huntington, NY.
Please help us in supporting others.
Pick a box for $25 and let the game begin.
---
Kiwanis Super Bowl Boxes (for charity) is a free online squares contest hosted at Super Bowl Pool Site.
This contest was created by Peter Macaluso. If you have any questions about this contest, please direct those questions via email to the commissioner at petermacaluso@gmail.com
General Rules
Hello Everyone,
Thank you for participating in our Super Bowl Boxes (for charity). We ask that you donate $25 for each box that you take. There will be 4 chances to win. At the end of each quarter a winner will be selected based on the last number in the score for each team. For example, if the score is 14-7 at the end of a quarter, then the box with the numbers 4 and 7 will win.
1st Qtr = $100
2nd Qtr = $250
3rd Qtr = $100
4th Qtr = $800
Bonus/Overtime = $100
Please visit the Contest Rules page for any additional details provided by the commissioner, including payment information, prize details, and preferred methods for paying for your entry.
Contest Status
This Contest is
Open

!

Please click on any Open boxes in the Contest Grid below to join this contest.

The commissioner has defined the cost to be $25.

When the contest fills the commissioner will set your grid's numbers by clicking here.
Sold Boxes
100
Open Boxes
0
Contest Grid
For your convenience on mobile devices, we've included a zoomed-out grid and a more readable zoomed-in grid below. You can pinch and zoom on either, or simply scroll to the right with your finger on the larger grid to view the hidden boxes.
Buccaneers

3
8
6
4
1
7
0
5
9
2
C
h
i
e
f
s
2
Jerry
A.
DC
Shea
G.
Matty
S.
Elyse
Tami
P.
Jpryor.
The
Chosen
Ones
Capt
Picard
Connie
Mac
4
Pete
Mac
James
P.
Sr.
Theres.
pryor
Cathy
S
Connie
Mac
Geoff
B
Mary
Mac
KaG
BMG
Gils
Team
Stan
8
BMG
KaG
The
Chosen
Ones
Connie
Mac
Chris
B.
Newest
Mac
Cathy
S
Connie
Mac

Jim
p
Matt
Minero
5
E.
Singer
Mary
Mac
KaG
BMG
Connie
P.
Dylan
G.
JJR
The
Chosen
Ones
E.
Singer
Newest
Mac
6

Jim
p
Geoff
B
AJL
Matty
Mac
James
P.
Sr.
Matt
Minero
Jerry
A.
Gabby
p
BMG
Jpryor.
3
JJR
Gils
Team
Gil
JMR
Connie
P.
Mary
Mac
KaG
Bob
S
Bryce
G.
Jerry
A.
Gils
Team
Josh
9
Gils
Team
Josh
Gils
Team
Stan
Jerry
A.
Captai.
Picard
Matt
Minero
Capt
Picard
Brian
DC
Capt
Picard
Gils
Team
Kee
1
Connie
Mac
The
Chosen
Ones
Bob
S
Gils
Team
Kee
James
P.
Sr.
Gils
Team
Kee
Matty
Mac
Geoff
B
JJR

Jim
p
0
JJR
Gils
Team
Kee
Matt
Minero
Gabby
p
Gils
Team
Stan
James
P.
Sr.
Kevin
P.
Gils
Team
Gil
Theres.
pryor
Chris
B.
7
Geoff
B
Gils
Team
Madeli.
Gils
Team
Josh
Gils
Team
Stan
Gils
Team
Madeli.
Gils
Team
Josh

Jim
p
Matty
S.
E.
Singer
Mary
Mac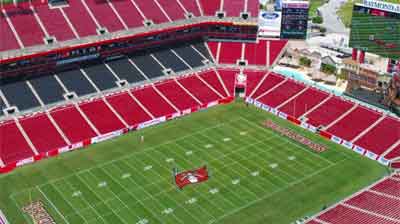 Create Your Super Bowl Squares Contest Today
Want to create your own super bowl squares contest? It just takes one click to create your very own contest.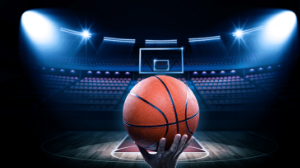 Forget Brackets, Create A March Madness Squares Contest
Want to take part in March Madness but not a huge college basketball fan? Create a squares contest for March Madness!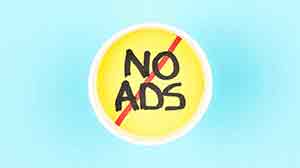 Upgrade This Contest
Sick of ads? Get rid of all digital ads and popups, making your contest page cleaner and more user friendly for your potential players!
Remove Ads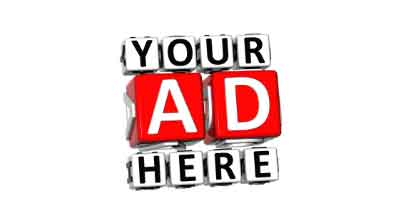 Want to reach millions of football fans?
Advertising on the Super Bowl Pool Site is a great opportunity for any U.S. based company. Contact us to negotiate a direct buy today.
Contact Us
Does a COVID Super Bowl Count?
Injuries? Covid? No OTA's? We look at whether or not a Super Bowl championship in 2020 should even count.
Read More