Welcome to Our Contest!
Thank you for supporting the Oyster Bay Lions Club!
---
Oyster Bay Lions Club Squares is an online squares contest created for free at Super Bowl Pool Site.
This contest was created by Oyster Bay Lions Club. If you have any questions about this contest, please direct those questions via email to the commissioner at info@oysterbaylionsclub.com
At 100 points per square, this box will be worth a total of 10,000 points. The club will take 3,000 points as a charitable donation.

Numbers will be generated once all squares are filled and paid.

New numbers will be generated at the start of each quarter, ensuring that no one gets "bad numbers" for the duration of the game. Every participant will essentially have 4 different grids - 1 for each quarter of the game.

Payouts:
1st Quarter - 1,000
Halftime - 2,000
3rd Quarter - 1,000
Final Score - 3,000

There are 3 ways to submit payment for your box(es):
- PayPal to info@oysterbaylionsclub.com (pay "Friends & Family" so that we don't incur a transaction fee) with your desired box number(s) included as a note.
- Cash, in an envelope, with your full name, email address, phone number, and desired box number, dropped off to 35 Audrey Ave (Brooks Robb & Callahan) in Oyster Bay OR given to a member of the Lions Club.
- A check (made out to Oyster Bay Lions Club), in an envelope, with your full name, email address, phone number, and desired box number(s), dropped off to 35 Audrey Ave (Brooks Robb & Callahan) in Oyster Bay OR given to a member of the Lions Club.

Please visit the Contest Rules page for any additional details provided by the commissioner, including payment information, prize details, and preferred methods for paying for your entry.
Full Contest Rules
---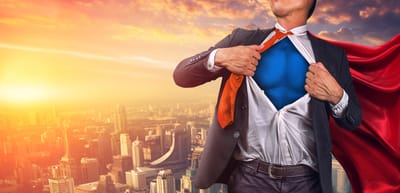 This Contest Needs a Hero
You have the power to make all the popups and ads go away from this contest for every single player and visitor to this page! You can be the hero this contest needs for just $15! Everyone will know your name and deed (or you can remain anonymous).
Be Heroic
This Contest is
Open

!

Please click on any Open boxes in the Contest Grid below to join this contest.

The commissioner has defined the cost to be 100 points.
---
Create: March Madness Squares Contest!
Want to keep the fun going? Get started on a squares contest for March Madness! No skill or knowledge of the teams is required giving everyone the same chance at winning. The constant scoring by both teams creates an exciting format for a squares contest.
Get Started
Multiple Grids
This Contest contains Multiple Grids, each with their own set of Axis Labels (Top and Left Teams) and Numbers. You own the same boxes throughout the contest, but each Grid features a fresh set of numbers to root for.
To view the current numbers for any specific grid, please click on the grid below.
Contest Grid -- 1st Quarter
Bengals

5
8
2
6
0
1
3
7
4
9
R
a
m
s
7
tommy
cercen.
Paula
Laurie
26
Larry
W.
Rob
SCOTT
W
HWG
II
III
Lion
Pere
Allen
Mike
C
Dad
and
Daught.
5
Guy
JMS
Magic
Mike

larry
matare.
Dad
and
Daught.
Peter
Golon

Tony
Mazzar.
JMG
David
B.
Rob
Dad
and
Daught.
1
Alex
Stortz
Tony
Mazzar.
Mario
Gallo
Tmeyer
Tony
Mazzar.
26
Bob

Stoehr.
Scott
Brekne
KG
keith
orlows.
4
dave
natale
Billy
Ryan
Magic
Mike

steve
oneil
BAY
Guy
Magic
Mike

Justen
S.
Rob
39
Peter
F.
Rob
0
Nathan.
R.
Rob
Ed
Murphy
rich
sesti
Ginny
Willia.
Guy
Bob
Stoehr.

Ryan
family

BG
Sam
M.
Rob
Tmeyer
2
Doug
and
Lynn
John
V.
Rob
B
Wayne
Billy
Ryan
Docher.
Magic
Mike

Lion
Prez
Rob
D.
Peter
Golon
andrew
hauser
3
tommy
cercen.
Billy
Ryan
John
V.
Rob
Mario
Gallo
bob
santos
Mig


Owen
Sulliv.

Joe
Lynch

Dave
meyer
sal
ballon.
6
peter
petril.
Mike
Lee
Phil
B.
Rob
Mike
T.
Rob
Doug
Tmeyer
Dad
and
Daught.
Ed
Murphy
elvis
svecic
Dhan
P.
Rob
8
Ron
P
BAY
Aabcey
Phil
B.
Rob
Oleg
R.
Rob
Joe
Lynch

Lynn
Doug
Mario
Gallo
Nick
V.
Rob
Brian
C
9
Howie
Dad
and
Daught.
Andy
D
Jim
Ryan
Sal
Ballon.

Brian
C
dave
v
Schnei.
Lion
Prez
Steve
M.
Rob
Contest Grid -- 1st Quarter
For your convenience on mobile devices, we've included a zoomed-out grid and a more readable zoomed-in grid below. You can pinch and zoom on either, or simply scroll to the right with your finger on the larger grid to view the hidden boxes.
Bengals

5
8
2
6
0
1
3
7
4
9
R
a
m
s
7
tommy
cercen.
Paula
Laurie
26
Larry
W.
Rob
SCOTT
W
HWG
II
III
Lion
Pere
Allen
Mike
C
Dad
and
Daught.
5
Guy
JMS
Magic
Mike

larry
matare.
Dad
and
Daught.
Peter
Golon

Tony
Mazzar.
JMG
David
B.
Rob
Dad
and
Daught.
1
Alex
Stortz
Tony
Mazzar.
Mario
Gallo
Tmeyer
Tony
Mazzar.
26
Bob

Stoehr.
Scott
Brekne
KG
keith
orlows.
4
dave
natale
Billy
Ryan
Magic
Mike

steve
oneil
BAY
Guy
Magic
Mike

Justen
S.
Rob
39
Peter
F.
Rob
0
Nathan.
R.
Rob
Ed
Murphy
rich
sesti
Ginny
Willia.
Guy
Bob
Stoehr.

Ryan
family

BG
Sam
M.
Rob
Tmeyer
2
Doug
and
Lynn
John
V.
Rob
B
Wayne
Billy
Ryan
Docher.
Magic
Mike

Lion
Prez
Rob
D.
Peter
Golon
andrew
hauser
3
tommy
cercen.
Billy
Ryan
John
V.
Rob
Mario
Gallo
bob
santos
Mig


Owen
Sulliv.

Joe
Lynch

Dave
meyer
sal
ballon.
6
peter
petril.
Mike
Lee
Phil
B.
Rob
Mike
T.
Rob
Doug
Tmeyer
Dad
and
Daught.
Ed
Murphy
elvis
svecic
Dhan
P.
Rob
8
Ron
P
BAY
Aabcey
Phil
B.
Rob
Oleg
R.
Rob
Joe
Lynch

Lynn
Doug
Mario
Gallo
Nick
V.
Rob
Brian
C
9
Howie
Dad
and
Daught.
Andy
D
Jim
Ryan
Sal
Ballon.

Brian
C
dave
v
Schnei.
Lion
Prez
Steve
M.
Rob