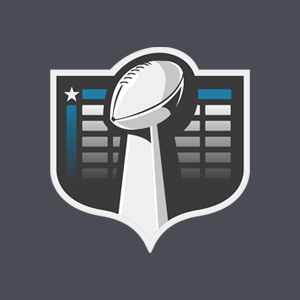 Welcome to Our Contest!
ISC Squares - World Series 2021 is an online squares contest created for free at Super Bowl Pool Site.
This contest was created by Jeff Doeden. If you have any questions about this contest, please direct those questions via email to the commissioner at jeffdoed@hotmail.com
This board is for reserving a $50 square for the 2021 MLB World Series with the Independent Sports Club of Central Illinois (ISC), a non-profit supporting youth sports in Central Illinois.

The winning squares for each game will be determined by the final box score. For each team, simply add the Runs, Hits & Errors and treat that sum as their score, with the number in the singles column determining the winning column or row on the squares board (ie. if total is 14, the 4 is what matters for that team).

There will be one winner per game, and the total pot to be paid out of $4,200 will be divided evenly by the number of games played (4, 5, 6 or 7).
Please visit the Contest Rules page for any additional details provided by the commissioner, including payment information, prize details, and preferred methods for paying for your entry.
Full Contest Rules
---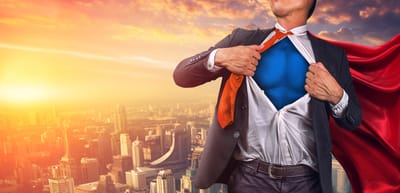 This Contest Needs a Hero
You have the power to make all the popups and ads go away from this contest for every single player and visitor to this page! You can be the hero this contest needs for just $15! Everyone will know your name and deed (or you can remain anonymous).
Be Heroic
This Contest is Locked!
The commissioner has locked this contest. No players can reserve or change boxes at this time.
| Final | Q1 | Q2 | Q3 | Q4 |
| --- | --- | --- | --- | --- |
| Rams | 7 | 13 | 16 | 23 |
| Bengals | 3 | 10 | 20 | 20 |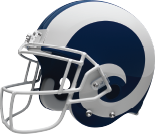 Rams
23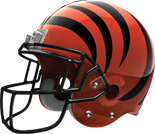 Bengals
20
Contest Grid
AL Team

2
4
1
7
9
5
0
8
3
6
N
L

T
e
a
m
3
Doc
Hill
Keith
K
Three
D
Kelch
Turf
Billy
King
skippy
Kris
C
Brendo.
Kimble
Bobby
O
Matt
Pod
9
Kleist
Jeff
and
Jimmy
SRH
Mindy
Tim
S
Joe
Basso
Andy
Weeks
Pitz
Pat
Hanley
Duvie
5
KJ
Andy
Weeks
3
Moore
Girls
Shanno.
Meyers
Tommy
O
Bobby
J
G
Money
Swaggy
AA
Doc
Hill
Aces
6
KC
girls
Kris
C

Meyer
Duvie
and
Doed
Tuck
Kacie
Foster
Big
John
S1
Heidi
Moore
Denny
Irwin
Kelch
Turf
0
Old
DD
Doed
Houli
Tommy
O
Pat
Doyle
Tim
Jim
Duane
G
Kent
H
CHICO
Doc
Morse
Boze
Kennel.
8
Bruce
Brown
Den
Tone
Doc
Morse
Kruser
KC
Paula
N
Chris
Yocum
Steve
Smet
Kelch
Turf
Robert.
King
7
Big
John
S2
Steve
Smet
Joe
Basso
Jerry
M
Doc
Morse
Larry
E
Mickey
Mantle
Kelch
Turf
KJ
skippy
1
J
Hall
Garris.
MC
boys
Gregg
Foster
CHICO
Doc
Morse
3
Moore
Girls
KC

Meyer
Geri
O
2
AA
Den
Tone
Boze
Kennel.
Morgan
Kimble
Cassad.

Big
John
S3
J
Stoner
Shanno.
Meyers
Pat
Doyle
Matt
W
4
Roger
Maris
Chris
Yocum
Tommy
O
Pat
Hanley
Jim
Golden
Diecko.
Kruser
Tim
S
Ricky
Vaughn
Tim
Jim
Contest Grid
For your convenience on mobile devices, we've included a zoomed-out grid and a more readable zoomed-in grid below. You can pinch and zoom on either, or simply scroll to the right with your finger on the larger grid to view the hidden boxes.
AL Team

2
4
1
7
9
5
0
8
3
6
N
L

T
e
a
m
3
Doc
Hill
Keith
K
Three
D
Kelch
Turf
Billy
King
skippy
Kris
C
Brendo.
Kimble
Bobby
O
Matt
Pod
9
Kleist
Jeff
and
Jimmy
SRH
Mindy
Tim
S
Joe
Basso
Andy
Weeks
Pitz
Pat
Hanley
Duvie
5
KJ
Andy
Weeks
3
Moore
Girls
Shanno.
Meyers
Tommy
O
Bobby
J
G
Money
Swaggy
AA
Doc
Hill
Aces
6
KC
girls
Kris
C

Meyer
Duvie
and
Doed
Tuck
Kacie
Foster
Big
John
S1
Heidi
Moore
Denny
Irwin
Kelch
Turf
0
Old
DD
Doed
Houli
Tommy
O
Pat
Doyle
Tim
Jim
Duane
G
Kent
H
CHICO
Doc
Morse
Boze
Kennel.
8
Bruce
Brown
Den
Tone
Doc
Morse
Kruser
KC
Paula
N
Chris
Yocum
Steve
Smet
Kelch
Turf
Robert.
King
7
Big
John
S2
Steve
Smet
Joe
Basso
Jerry
M
Doc
Morse
Larry
E
Mickey
Mantle
Kelch
Turf
KJ
skippy
1
J
Hall
Garris.
MC
boys
Gregg
Foster
CHICO
Doc
Morse
3
Moore
Girls
KC

Meyer
Geri
O
2
AA
Den
Tone
Boze
Kennel.
Morgan
Kimble
Cassad.

Big
John
S3
J
Stoner
Shanno.
Meyers
Pat
Doyle
Matt
W
4
Roger
Maris
Chris
Yocum
Tommy
O
Pat
Hanley
Jim
Golden
Diecko.
Kruser
Tim
S
Ricky
Vaughn
Tim
Jim