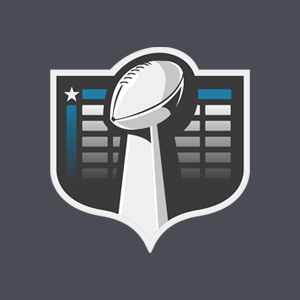 General Rules
This board is for reserving a $200 square for 2021 Monday Night Football games with the Independent Sports Club of Central Illinois (ISC), a non-profit supporting youth sports in the tri-county area surrounding Peoria, IL.

The column and row numbers will change for this squares board for each of the 17 MNF games, and all of them will be published and circulated to participants prior to the first MNF game.

COVID Contingency: If any games are not played this season, we will put marbles numbered 0 through 9 into a raffle cage and draw each quarter for both teams. We will do this with all 10 marbles in the cage for every draw so that the numbers can repeat just like in an NFL game. If you don't like this as a Plan B then please don't reserve a square. We will wait until games are cancelled and then draw all of the games not played at an ISC Board meeting and broadcast it on Facebook Live. We will circulate an adjusted plan if necessary, along with a revised way of paying winners.
Prizes
For each game, the following prizes will be awarded to the owner of the squares that match the singles column of the scores for the AWAY (top axis) and HOME (left axis) teams at the end of the following periods:

$250 First Quarter
$250 Halftime
$250 Third Quarter
$250 Final Score

All winners will be paid after the conclusion of the NFL season by check from the ISC. We will distribute checks at our annual NFL Wild Card Playoffs Party at Peacock's Pub in Bartonville on Wild Card Saturday. We will mail checks to winners who cannot attend the party.
Payments
Each entry is $200 and can be paid in three different ways:

#1 PAYPAL: go to iscpeoria.com, Fundraisers, NFL Squares Boards.

#2 Check: Payable to ISC. You can give it directly to an ISC board member or mail it to:

ISC
PO Box 5776
Peoria, IL 61601

#3 Cash: give it directly to an ISC board member. Please do not mail cash.

Please be sure you have square(s) reserved either on this site or through an ISC board member before paying. Payment must be confirmed to a board member or the squares board commissioner within three days of reserving the square(s) or the reservation will be cancelled.
Payment Options
The commissioner has defined the cost of entry to be $200.
If the commissioner has defined any preferred payment methods, they will be listed here: