2020 Full NFL Team Schedule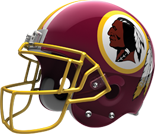 Season Long Squares Contest?
One of our special contest types here at SBPS is a Multiple Grid Contest, in which we automatically create your contest with different axis numbers available for multiple games of the season.
Different Numbers? What does that mean?
Your players still reserve squares in the one, single grid of squares. But every week, the numbers are randomly drawn (or entered manually by you) fresh, so no player is stuck with the same terrible numbers all season. From week to week, players have an equal shot at getting better numbers for the new week.
Your contest will come set up and ready to rock, with the Team Names populated for every week of the season!