Welcome to Our Contest!
Thank you for your interest in participating in our charity super bowl squares for The Autism Hero Project. Our goal is to prepare kids with autism for the world and prepare the world for them. Our mission is to promote autism awareness, change public policy and the way the world does business with a workforce that is intentional about inclusion. We help those in need by sponsoring medical insurance coverage for children to access Applied Behavior Analysis (ABA) Therapy to attain the life skills they need to be successful. Check out our website! Make a donation and be a HERO! https://www.autismheroproject.org

---
The Autism Hero Project is an online squares contest created for free at Super Bowl Pool Site.
This contest was created by Jaime Clark. If you have any questions about this contest, please direct those questions via email to the commissioner at autismheroproject@gmail.com
Thank you for participating in The Autism Hero Project Super Bowl Squares Fundraiser to help children with Autism access medical insurance.

PAYMENTS:
Please submit a donation of $20 per square through https://www.autismheroproject.org/donate-1
Use code SQUARE in the donation comments. Upon purchase you will receive an email with a password to select your squares. YOU MUST USE YOUR FIRST AND LAST NAME ON EACH ON EACH SQUARE THAT YOU SELECT.

PRIZES:
This is like a 50/50 raffle for charity. 50% of the proceeds benefit The Autism Hero Project. The other 50% will be awarded to the winners. The split is as follows:

First Quarter: $150
Halftime: $250
Third Quarter: $150
Final Score: $450

We will announce the WINNERS via Social Media after each quarter. Be sure to follow us on Facebook, Instagram and LinkedIn. Winners will be notified and a check will be mailed out after the Super Bowl February 13th!

Thank you for being a HERO!
Please visit the Contest Rules page for any additional details provided by the commissioner, including payment information, prize details, and preferred methods for paying for your entry.
Full Contest Rules
---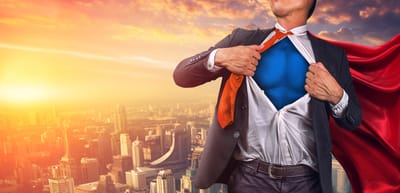 This Contest Needs a Hero
You have the power to make all the popups and ads go away from this contest for every single player and visitor to this page! You can be the hero this contest needs for just $15! Everyone will know your name and deed (or you can remain anonymous).
Be Heroic
This Contest is
Open

!

Please click on any Open boxes in the Contest Grid below to join this contest.

The commissioner has defined the cost to be $20.
Multiple Grids
This Contest contains Multiple Grids, each with their own set of Axis Labels (Top and Left Teams) and Numbers. You own the same boxes throughout the contest, but each Grid features a fresh set of numbers to root for.
To view the current numbers for any specific grid, please click on the grid below.
| Final | Q1 | Q2 | Q3 | Q4 |
| --- | --- | --- | --- | --- |
| Rams | 7 | 13 | 16 | 23 |
| Bengals | 3 | 10 | 20 | 20 |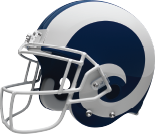 Rams
23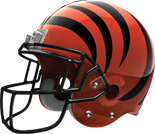 Bengals
20
Contest Grid -- Set #186427
AFC

?
?
?
?
?
?
?
?
?
?
N
F
C
?
Hailey
Smith
MJ
Battag.
Maria
Castro
Jorge
Roque
Jacob
Ryan
O
MKelly
Ali
O

Will
S
Daniel.
Pavlak.
?
Manuel
JIMENE.
4
PRUIZ
Addy
O

Will
S
Dayana
E.
Anne
O
Jacob
Kelly
Massa

Isela
Roque
Jorge
Roque
?
MKelly
Colin
O
SusanB
JSEGUI
Gil
Adri
roque
Hailey
Smith
Ilan
Lara
Doyle
Trendy
Nails
?
N.
Silva
Marcus
Willia.
Debbie
Evans
Kelly
Massa

Trendy
Nails

Will
S
Gil
Marc
Mar
Yohana
MKelly
Gil
?
Trendy
Nails
Trendy
Nails
JSulli.
Marc
Mar
Yohana
Rose19.
Rose19.
Anthon.
Battag.

MONY
Larry
B
Manuel
JIMENE.
5
?
Rose19

Will
S
Trendy
Nails
Meliss.
Jean
Rigert
Larry
B
Marc
Mar
Yohana
Jacob
Mike
Schlei.
Martin
Castro
?
Rose19
Marc
Mar
Yohana
Gil
Anthon.
Battag.

Trendy
Nails
Manuel
JIMENE.
1
Mike
Schlei.
Trendy
Nails
Lauren
F.

Will
S
?
Hailey
Smith
Diane
W
Lauren
F.
Gil
Jorge
Roque
Jules
JSulli.
Marc
Mar
Yohana
Diane
W
Jorge
Roque
?
Ilan
Lara
Jacob
Mary
B.
Marcus
Willia.
Trendy
Nails
Jorge
Roque
Maritz.
Rivera
Meliss.
PRUIZ
Diane
W
?
Manuel
JIMENE.
3
Trendy
Nails
Irma
Torres
Mary
B.
Manuel
JIMENE.
2
Maritz.
Rivera
Diane
W
MONY
Trendy
Nails
Maria
Matos
Contest Grid -- Set #186427
For your convenience on mobile devices, we've included a zoomed-out grid and a more readable zoomed-in grid below. You can pinch and zoom on either, or simply scroll to the right with your finger on the larger grid to view the hidden boxes.
AFC

?
?
?
?
?
?
?
?
?
?
N
F
C
?
Hailey
Smith
MJ
Battag.
Maria
Castro
Jorge
Roque
Jacob
Ryan
O
MKelly
Ali
O

Will
S
Daniel.
Pavlak.
?
Manuel
JIMENE.
4
PRUIZ
Addy
O

Will
S
Dayana
E.
Anne
O
Jacob
Kelly
Massa

Isela
Roque
Jorge
Roque
?
MKelly
Colin
O
SusanB
JSEGUI
Gil
Adri
roque
Hailey
Smith
Ilan
Lara
Doyle
Trendy
Nails
?
N.
Silva
Marcus
Willia.
Debbie
Evans
Kelly
Massa

Trendy
Nails

Will
S
Gil
Marc
Mar
Yohana
MKelly
Gil
?
Trendy
Nails
Trendy
Nails
JSulli.
Marc
Mar
Yohana
Rose19.
Rose19.
Anthon.
Battag.

MONY
Larry
B
Manuel
JIMENE.
5
?
Rose19

Will
S
Trendy
Nails
Meliss.
Jean
Rigert
Larry
B
Marc
Mar
Yohana
Jacob
Mike
Schlei.
Martin
Castro
?
Rose19
Marc
Mar
Yohana
Gil
Anthon.
Battag.

Trendy
Nails
Manuel
JIMENE.
1
Mike
Schlei.
Trendy
Nails
Lauren
F.

Will
S
?
Hailey
Smith
Diane
W
Lauren
F.
Gil
Jorge
Roque
Jules
JSulli.
Marc
Mar
Yohana
Diane
W
Jorge
Roque
?
Ilan
Lara
Jacob
Mary
B.
Marcus
Willia.
Trendy
Nails
Jorge
Roque
Maritz.
Rivera
Meliss.
PRUIZ
Diane
W
?
Manuel
JIMENE.
3
Trendy
Nails
Irma
Torres
Mary
B.
Manuel
JIMENE.
2
Maritz.
Rivera
Diane
W
MONY
Trendy
Nails
Maria
Matos