Welcome to Our Contest!
Sad we can't all be together in person to celebrate our HOME TEAM going to the BIG GAME, but let's make the most of it and be together in spirit sending our boys good vibes! LET'S GO BUCCS!! B-U-C-C-A-N-E-E-R-S! GO BUCCS!!!
---
BPYC SUPER BOWL SQUARES is an online squares contest created for free at Super Bowl Pool Site.
This contest was created by Victoria Cox. If you have any questions about this contest, please direct those questions via email to the commissioner at [email protected]
Tampa Buccaneers will be the Vertical scores, and the Chief's will be the Horizontal. The numbers will be randomly added as soon as the boxes are all filled, but no later than Game Day by noon!

The winner is based off the score of the game at the end of each quarter. For example: if the score at the end of the game is Chiefs 20, Buccs 21, you would find the number 0 in the top row, and the number 1 in the left row, and find the white box where those two numbers intersect. The person with their name in the box in the winner for that quarter. The 4th quarter winner is determined by the 4th quarter score, or the overall score of the game in the event of overtime.
Please visit the Contest Rules page for any additional details provided by the commissioner, including payment information, prize details, and preferred methods for paying for your entry.
Full Contest Rules
This Contest is
Open

!

Please click on any Open boxes in the Contest Grid below to join this contest.

The commissioner has not defined the cost to enter this contest.
| Feb 7 7:25pm | Q1 | Q2 | Q3 | Q4 |
| --- | --- | --- | --- | --- |
| Bucs | | | | |
| Chiefs | | | | |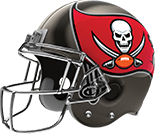 Bucs
0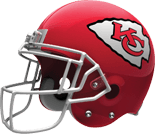 Chiefs
0
Contest Grid
CHIEFS

2
1
9
4
3
0
5
7
8
6
B
U
C
C
A
N
E
E
R
S
8
Victor.
Cox
Shirle.
B
Barbi
3
Martha
Morgan.
Tom
Bruno
6
Paula
Sam
Barsou.
Steve
G.
Paula
7
Paula
Sam
Barsou.
Sheri
Amaril.
Kathy
Marx
Linda
Matar
Nancy
Velasc.
Nick
T
Daniel
Cuevas
Victor.
Cox
Daniel
Cuevas
9
Sheri
Amaril.
DAVE
K.
Steve
G.
Kelsey
San
Antoni.
Agnew

Icy
Tom
Bruno
27
Dave
B
Chuck
Al
Velasc.
2
CT
Arleen
T
Dave
B
Sheri
Amaril.
Scott
Barry
Nancy
Velasc.
Kathy
Marx
Sheri
Amaril.
Agnew
Sheri
Amaril.
4
Morgan.
Al
Velasc.
Icy
Janet
K.
Matt
Cox
Sheri
Amaril.
Martha
Barbi
48
Scott
Barry
Steve
G.
6
Kelsey
San
Antoni.
Nick
T
Al
Velasc.
Linda
Matar
Barbi
55
Martha
Morgan.
Al
Velasc.
Patty
H
Janet
K.
3
Martha
Linda
Matar
Arleen
T
Nancy
Velasc.
Tom
Bruno
65
Morgan.
Steve
G.
Sam
Barsou.
CT
Dave
B
0
Kathy
Marx
Dave
B
Morgan.
Morgan.
Sam
Barsou.
Janet
K.
Chuck
Sheri
Amaril.
Icy
Scott
Barry
1
Paula
Victor.
Cox
Chuck
Patty
H
Steve
G.
Tom
Bruno
86
Nancy
Velasc.
Daniel
Cuevas
DAVE
K.
Icy
5
Sam
Barsou.
Martha
DAVE
K.
Icy
Dave
B
Barbi
96
Kelsey
San
Antoni.
Linda
Matar
Shirle.
B
Victor.
Cox
NFL Standings
| AFC East | W | L | Pct |
| --- | --- | --- | --- |
| Buffalo Bills | 11 | 6 | 0 |
| New England Patriots | 10 | 7 | 0 |
| Miami Dolphins | 9 | 8 | 0 |
| New York Jets | 4 | 13 | 0 |
Contest Grid
For your convenience on mobile devices, we've included a zoomed-out grid and a more readable zoomed-in grid below. You can pinch and zoom on either, or simply scroll to the right with your finger on the larger grid to view the hidden boxes.
CHIEFS

2
1
9
4
3
0
5
7
8
6
B
U
C
C
A
N
E
E
R
S
8
Victor.
Cox
Shirle.
B
Barbi
3
Martha
Morgan.
Tom
Bruno
6
Paula
Sam
Barsou.
Steve
G.
Paula
7
Paula
Sam
Barsou.
Sheri
Amaril.
Kathy
Marx
Linda
Matar
Nancy
Velasc.
Nick
T
Daniel
Cuevas
Victor.
Cox
Daniel
Cuevas
9
Sheri
Amaril.
DAVE
K.
Steve
G.
Kelsey
San
Antoni.
Agnew

Icy
Tom
Bruno
27
Dave
B
Chuck
Al
Velasc.
2
CT
Arleen
T
Dave
B
Sheri
Amaril.
Scott
Barry
Nancy
Velasc.
Kathy
Marx
Sheri
Amaril.
Agnew
Sheri
Amaril.
4
Morgan.
Al
Velasc.
Icy
Janet
K.
Matt
Cox
Sheri
Amaril.
Martha
Barbi
48
Scott
Barry
Steve
G.
6
Kelsey
San
Antoni.
Nick
T
Al
Velasc.
Linda
Matar
Barbi
55
Martha
Morgan.
Al
Velasc.
Patty
H
Janet
K.
3
Martha
Linda
Matar
Arleen
T
Nancy
Velasc.
Tom
Bruno
65
Morgan.
Steve
G.
Sam
Barsou.
CT
Dave
B
0
Kathy
Marx
Dave
B
Morgan.
Morgan.
Sam
Barsou.
Janet
K.
Chuck
Sheri
Amaril.
Icy
Scott
Barry
1
Paula
Victor.
Cox
Chuck
Patty
H
Steve
G.
Tom
Bruno
86
Nancy
Velasc.
Daniel
Cuevas
DAVE
K.
Icy
5
Sam
Barsou.
Martha
DAVE
K.
Icy
Dave
B
Barbi
96
Kelsey
San
Antoni.
Linda
Matar
Shirle.
B
Victor.
Cox