Welcome!
Hi Everyone!

The Super Bowl is on February 7, 2021!

We continue to strive towards building a strong and engaging ASID CAC-NV Chapter. In order to help with fundraising in 2021, we are holding a Super Bowl Squares contest.

Terrific prizes are up for grabs

Each square is $25.00
100 squares are available
Prizes will be awarded within 24 hours of final results

To learn more about our chapter go to www.cacnv.asid.org

Thank you for your support and good luck to all participates!
---
ASID CAC-NV Chapter Fundraiser is a free online squares contest hosted at Super Bowl Pool Site.
This contest was created by ASID . If you have any questions about this contest, please direct those questions via email to the commissioner at info@cac-nv.asid.org
General Rules
Thank you for supporting our ASID California Central- Nevada Chapter.

Once all the squares have been selected and purchased, the numbers for the row and column will be randomly picked from 0-9 for each team in the Super Bowl. These numbers represent the last number in the score of each team. In other words, if the score is AFC 17 - NFC 14, then the winning square is the one with an AFC number of 7, and an NFC number of 4.

50% of the proceeds will go to the ASID CAC-NV Chapter to support programming in 2021, and the other 50% will be distributed among the winners.

-Each square cost $25.00
-All payments made via Venmo @ASID-cac-nv
-Please pay immediately to secure squares
-Benefits: ASID CAC-NV Chapter
-Prizes:
End of 1st Quarter $225.00
End of 2nd Quarter $300.00
End of 3rd Quarter $225.00
End of 4th Quarter $500.00
-All prizes will be sent directly to winners via Venmo within 24 hours of final score
Please visit the Contest Rules page for any additional details provided by the commissioner, including payment information, prize details, and preferred methods for paying for your entry.
Contest Status
This Contest is Locked!
The commissioner has locked this contest. No players can reserve or change boxes at this time.
When the contest fills the commissioner will set your grid's numbers by clicking here.
Sold Boxes
100
Open Boxes
0
Contest Grid
For your convenience on mobile devices, we've included a zoomed-out grid and a more readable zoomed-in grid below. You can pinch and zoom on either, or simply scroll to the right with your finger on the larger grid to view the hidden boxes.
AFC

8
5
2
3
7
6
4
9
0
1
N
F
C
9
John
King
Paula
Maas
GabiGi.

Jay
Lee
Janine
Bundy
Sheila
7
Sheila
Sheila
ASID
6
Andrea
Mirand.
ASID
Dennis
King
ASID
BillD
Jake
M
17
Jamie
String.
JM
HILL
ASID
4
Ellen
Hood
GabiGi.

Marcy
Grubbs
ASID
Balboa
69
Lexie
Flores
27
Marcy
Grubbs
ASID
GabiGi.

5
RJL
ASID
Kara
M
ASID
ASID
ASID
Lori
Dyer
ASID
ASID
BillD
3
Jay
Lee
ASID
ASID
Jake
M
ASID
ACLift.
Teresa
F
Ja
49
ASID
1
BillD
ASID
Chase
F
ASID
byahn
Janine
Bundy
Jay
Lee
ASID
ASID
ASID

8
ASID
ASID
ASID
ASID
John
and
Marily.
ASID

ASID

Jamie
String.
69
Aaron
0
ASID

Aaron
ASID

Laura
Fullow
LVDC
84
ASID

Andrea
Mirand.
ASID

ASID

7
Capel
Suz
RJL
ASID

ASID

84
Sandi
Allan
Van
Mart
ASID

Kara
M
Laura
Fullow
2
ASID

ASID

Teresa
F
ASID

ASID

ASID

ASID

Jay
Lee
Dennis
King
ASID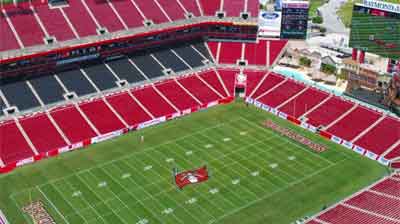 Create Your Super Bowl Squares Contest Today
Want to create your own super bowl squares contest? It just takes one click to create your very own contest.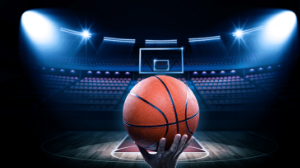 Forget Brackets, Create A March Madness Squares Contest
Want to take part in March Madness but not a huge college basketball fan? Create a squares contest for March Madness!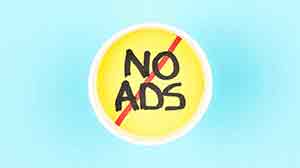 Upgrade This Contest
Sick of ads? Get rid of all digital ads and popups, making your contest page cleaner and more user friendly for your potential players!
Remove Ads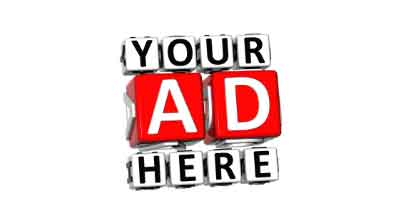 Want to reach millions of football fans?
Advertising on the Super Bowl Pool Site is a great opportunity for any U.S. based company. Contact us to negotiate a direct buy today.
Contact Us
Does a COVID Super Bowl Count?
Injuries? Covid? No OTA's? We look at whether or not a Super Bowl championship in 2020 should even count.
Read More