Welcome to Our Contest!
Thank you for helping raise money for the Morris Women's Club 7th annual Superhero Run and this year's beneficiary Guardian Angel Community Services (Grundy County). Our run will be a 5K fun run or walk and a Kids 1K on April 23rd 2022 in beautiful downtown Morris,IL. We hope to see you there and GOOD LUCK!!
---
Superhero Run Superbowl Squares is an online squares contest created for free at Super Bowl Pool Site.
This contest was created by Jessica Leschewski. If you have any questions about this contest, please direct those questions via email to the commissioner at morrissuperherorun@gmail.com
Step 1: Choose a square (s)/number(s) on the board. Cost is $20 for each square
Step 2: Check for email and make payment w/in 48 hrs to avoid losing your square(s)/number(s). No refunds.
Pay by PayPal or Zelle: morriswomansclub@gmail.com
Step 3: Share & Fill the board!
Step 4: Enjoy the game & Good Luck!

Payout Quarters 1,2,3 = $200 each
Payout Final Score = $250
Please visit the Contest Rules page for any additional details provided by the commissioner, including payment information, prize details, and preferred methods for paying for your entry.
Full Contest Rules
---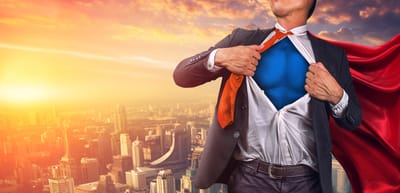 This Contest Needs a Hero
You have the power to make all the popups and ads go away from this contest for every single player and visitor to this page! You can be the hero this contest needs for just $15! Everyone will know your name and deed (or you can remain anonymous).
Be Heroic
This Contest is
Open

!

Please click on any Open boxes in the Contest Grid below to join this contest.

The commissioner has defined the cost to be $20/ square.
---
Create: March Madness Squares Contest!
Want to keep the fun going? Get started on a squares contest for March Madness! No skill or knowledge of the teams is required giving everyone the same chance at winning. The constant scoring by both teams creates an exciting format for a squares contest.
Get Started
Contest Grid
Bangals

1
6
3
9
5
2
7
0
8
4
R
a
m
s
1
1
Kristi
Bangha.
AMP
Jessic.
Lesche.
Lucky
5
BCarls.
Kailee.
Cummin.
J.
Claire
Sandra
Hawk

CJC
2
Caroli.
Cummin.
28
13
and
28...
Todd
C
Laura
Howe
46
Gerri
Heck
Laurie
S
Julie
Guista.
Caroli.
Cummin.
9
Caroli.
Cummin.
Sue
Morris
Sandra
Hawk

Oliver
Howe
13
and
28...
LizLP
Jeff
Johnso.
28
Mauree.
K
Sandra
Hawk
hunter
7
Billy
G
J.
Claire
John
Callah.
KathyB
Julie
Ericks.
KathyB
Olivia
Wurm
AMP
Chris
Scott

Lucky
5
5
John
K
Mary
Lee
Clark
Polson
Hauge
AMP
46
Schome.
Gugert.
KathyB
Hauge
3
Lori
Shanho.
McKerr.
J.
Claire
54
Windy
Caroli.
Cummin.
Clark
Polson
Kristi
Bangha.
Vicky
Brown
A.Elli.
8
61
Paula
Rodegh.
Kristi
Bangha.
64
Kate
K
Nilsa
ARC
Becca
Fleetw.
Monk
amanda
layne
6
M
mitche.
Vivi
Sargen.
Lucky
5
BCarls.
Lori
Shanho.
Hauge
TJ

John
Callah.
Jeremy
McKerr.
J.
Claire
0
Dix

KathyB
Sandra
Hawk

Tim
Rodegh.
Julie
Guista.
Paula
Julie
Ericks.
Lucky
5
Dave
N
Jason
Finkel.

4
Monk
AMP
J.
Claire
Nikki
Thomps.
AMP
Lucky
5
Sandra
Hawk
Hunter
Billy
G
Caroli.
Cummin.
TracyT
Contest Grid
For your convenience on mobile devices, we've included a zoomed-out grid and a more readable zoomed-in grid below. You can pinch and zoom on either, or simply scroll to the right with your finger on the larger grid to view the hidden boxes.
Bangals

1
6
3
9
5
2
7
0
8
4
R
a
m
s
1
1
Kristi
Bangha.
AMP
Jessic.
Lesche.
Lucky
5
BCarls.
Kailee.
Cummin.
J.
Claire
Sandra
Hawk

CJC
2
Caroli.
Cummin.
28
13
and
28...
Todd
C
Laura
Howe
46
Gerri
Heck
Laurie
S
Julie
Guista.
Caroli.
Cummin.
9
Caroli.
Cummin.
Sue
Morris
Sandra
Hawk

Oliver
Howe
13
and
28...
LizLP
Jeff
Johnso.
28
Mauree.
K
Sandra
Hawk
hunter
7
Billy
G
J.
Claire
John
Callah.
KathyB
Julie
Ericks.
KathyB
Olivia
Wurm
AMP
Chris
Scott

Lucky
5
5
John
K
Mary
Lee
Clark
Polson
Hauge
AMP
46
Schome.
Gugert.
KathyB
Hauge
3
Lori
Shanho.
McKerr.
J.
Claire
54
Windy
Caroli.
Cummin.
Clark
Polson
Kristi
Bangha.
Vicky
Brown
A.Elli.
8
61
Paula
Rodegh.
Kristi
Bangha.
64
Kate
K
Nilsa
ARC
Becca
Fleetw.
Monk
amanda
layne
6
M
mitche.
Vivi
Sargen.
Lucky
5
BCarls.
Lori
Shanho.
Hauge
TJ

John
Callah.
Jeremy
McKerr.
J.
Claire
0
Dix

KathyB
Sandra
Hawk

Tim
Rodegh.
Julie
Guista.
Paula
Julie
Ericks.
Lucky
5
Dave
N
Jason
Finkel.

4
Monk
AMP
J.
Claire
Nikki
Thomps.
AMP
Lucky
5
Sandra
Hawk
Hunter
Billy
G
Caroli.
Cummin.
TracyT