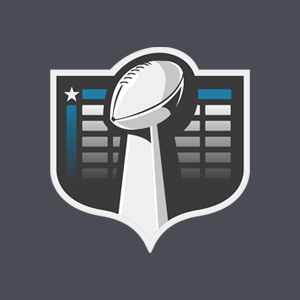 Welcome to Our Contest!
ICOA Super Bowl LVI Contest is an online squares contest created for free at Super Bowl Pool Site.
This contest was created by Daniel Eckstrom. If you have any questions about this contest, please direct those questions via email to the commissioner at daniel.eckstrom@outlook.com
Each square is $20 and you will be able to purchase up to 4 squares if you wish. You choose your squares here and then pay for your squares here: https://square.link/u/PDJ7FkKz

After each quarter, the winner will be announced and the prize money will be send to the winner within 72 hours of 2/13/2022.
Please visit the Contest Rules page for any additional details provided by the commissioner, including payment information, prize details, and preferred methods for paying for your entry.
Full Contest Rules
---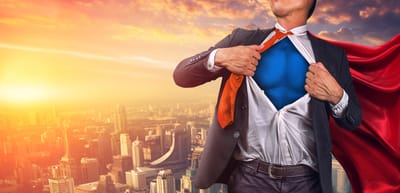 This Contest Needs a Hero
You have the power to make all the popups and ads go away from this contest for every single player and visitor to this page! You can be the hero this contest needs for just $15! Everyone will know your name and deed (or you can remain anonymous).
Be Heroic
This Contest is Locked!
The commissioner has locked this contest. No players can reserve or change boxes at this time.
---
Create: March Madness Squares Contest!
Want to keep the fun going? Get started on a squares contest for March Madness! No skill or knowledge of the teams is required giving everyone the same chance at winning. The constant scoring by both teams creates an exciting format for a squares contest.
Get Started
Contest Grid
Bengals

8
4
0
2
3
7
5
6
9
1
R
a
m
s
7
Mike
j
T
Bone
OPEN
3
Footsi.
MSNLMS
Jay
Anneli.
Kado
2GOBX
Mike
j
2
Michae.
G
Mark
S
Footsi.
2GOBX

OPEN
15
T
Bone
Bunny
VXV
Bunny
BSevil.
1
MSNLMS
22
Mike
j
OPEN
24
Rose61
Mike
j
CHD
E
XV
2GOBX

OPEN
29
Michae.
G
3
OPEN
31
Rose61
OPEN
33
The
Rules
Bunny
BingoQ.
Michae.
G
OPEN
38
OPEN
39
Mark
S
5
Mike
j
Nikki
Empres.
XV
OPEN
43
Olivia
G
Footsi.
JenE
Rose61
OPEN
48
Bunny
OPEN
50
4
OPEN
51
Footsi.
T
Bone
Mike
j
Nelda
C
VXV
OPEN
57
Mike
j
OPEN
59
60
0
TSO
OPEN
62
OPEN
63
Michae.
G
Nelda
C
MSNLMS
The
Rules
OPEN
68
Footsi.
OPEN
70
6
2GOBX
OPEN
72
TonyG
Rose61
OPatti.
XIV
Jay
T
Bone
Kado
OPEN
79
OPEN
80
8
OPEN
81
Anneli.
OPEN
83
OPEN
84
Daniel
Eckstr.
OPEN
86
OPEN
87
OPEN
88
Michae.
G
OPEN
90
9
Mike
j
OPEN
92
BingoQ.
OPEN
94
OPEN
95
Mark
S
OPEN
97
OPEN
98
OPEN
99
OPatti.
XIV
Contest Grid
For your convenience on mobile devices, we've included a zoomed-out grid and a more readable zoomed-in grid below. You can pinch and zoom on either, or simply scroll to the right with your finger on the larger grid to view the hidden boxes.
Bengals

8
4
0
2
3
7
5
6
9
1
R
a
m
s
7
Mike
j
T
Bone
OPEN
3
Footsi.
MSNLMS
Jay
Anneli.
Kado
2GOBX
Mike
j
2
Michae.
G
Mark
S
Footsi.
2GOBX

OPEN
15
T
Bone
Bunny
VXV
Bunny
BSevil.
1
MSNLMS
22
Mike
j
OPEN
24
Rose61
Mike
j
CHD
E
XV
2GOBX

OPEN
29
Michae.
G
3
OPEN
31
Rose61
OPEN
33
The
Rules
Bunny
BingoQ.
Michae.
G
OPEN
38
OPEN
39
Mark
S
5
Mike
j
Nikki
Empres.
XV
OPEN
43
Olivia
G
Footsi.
JenE
Rose61
OPEN
48
Bunny
OPEN
50
4
OPEN
51
Footsi.
T
Bone
Mike
j
Nelda
C
VXV
OPEN
57
Mike
j
OPEN
59
60
0
TSO
OPEN
62
OPEN
63
Michae.
G
Nelda
C
MSNLMS
The
Rules
OPEN
68
Footsi.
OPEN
70
6
2GOBX
OPEN
72
TonyG
Rose61
OPatti.
XIV
Jay
T
Bone
Kado
OPEN
79
OPEN
80
8
OPEN
81
Anneli.
OPEN
83
OPEN
84
Daniel
Eckstr.
OPEN
86
OPEN
87
OPEN
88
Michae.
G
OPEN
90
9
Mike
j
OPEN
92
BingoQ.
OPEN
94
OPEN
95
Mark
S
OPEN
97
OPEN
98
OPEN
99
OPatti.
XIV