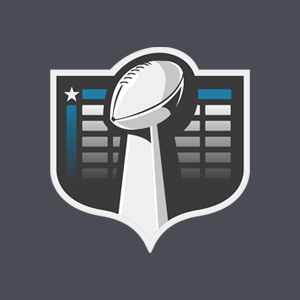 Welcome to Our Contest!
WCR Super Bowl Squares is an online squares contest created for free at Super Bowl Pool Site.
This contest was created by Carrie Taylor. If you have any questions about this contest, please direct those questions via email to the commissioner at wcrgreatersouthbend@gmail.com
The commissioner has not defined the general rules yet.
Please visit the Contest Rules page for any additional details provided by the commissioner, including payment information, prize details, and preferred methods for paying for your entry.
Full Contest Rules
---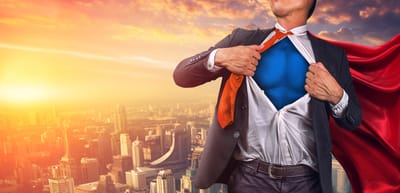 This Contest Needs a Hero
You have the power to make all the popups and ads go away from this contest for every single player and visitor to this page! You can be the hero this contest needs for just $15! Everyone will know your name and deed (or you can remain anonymous).
Be Heroic
This Contest is
Open

!

Please click on any Open boxes in the Contest Grid below to join this contest.

The commissioner has not defined the cost to enter this contest.
---
Create: March Madness Squares Contest!
Want to keep the fun going? Get started on a squares contest for March Madness! No skill or knowledge of the teams is required giving everyone the same chance at winning. The constant scoring by both teams creates an exciting format for a squares contest.
Get Started
Contest Grid
BENGALS

9
6
4
1
2
7
3
5
0
8
R
A
M
S
8
Prince.
Amy
Chelse.
Abraha.
Angie
Pritch.
Courtn.
Vansla.
Drunke.
Monkey
Antiqu.
Jules
8
is
GR8
Antiqu.
STEPH
2
Apprai.
STEPH
Antiqu.
KK
Debbie
Foster
Chris
Lutz
Drunke.
Monkey
Debora.
Crowde.
Jen
Arizme.
OG
Realto.
9
Antiqu.
AH
Jules
Carla
McFarl.
Drunke.
Monkey
Karen
Polloc.
KK
Teresa
D
PK
Karen
Seiler
7
Billie
Limber.
Lisa
McCart.
K
LoU
Dampee.
BF
PK
STEPH
Jules
AH
Apprai.
Leslie
Wesley
5
Marcy
Mitche.
STEPH
Maria
Lisenk.
Antiqu.
Apprai.
Drunke.
Monkey
OG
Realto.
Mary
Cooper
AK
Marybe.
Erichs.
1
Monica
Echric.
Nola
McCart.
Wine
Lady

OG
Realto.
Go
Cubs
Go
AH
Wine
Lady

Carrie
the
Queen
Duke
Mabry
Apprai.
3
Rachel
Prillw.
Teresa
D
Sara
Bizzar.
Lori
J
Stepha.
Larimo.
Shanno.
Smith
STEPH
Tawash.
McKigh.
AD
Tina
Thomps.
6
AK
Jodie
Albrig.
Antiqu.
Angie
Snyder
PK
Wine
Lady

Jules
Willia.
Vansla.
Antiqu.
Vaness.
Hawkey
0
Julia
Smith
John
Toby
Apprai.
Karen
Klima
Stepha.
Perry
Mike
Summer.
Mike
Knorr
Teresa
D
Maria
Rothy
Marty
Fergus.
4
Lori
Hiscoc.
Liz
Stoll
Ann
Dolgos
Myron
Larime.
KK
Jodi
Russel.
Apprai.
Callah.
Carr
Carrie
Taylor
AH
Contest Grid
For your convenience on mobile devices, we've included a zoomed-out grid and a more readable zoomed-in grid below. You can pinch and zoom on either, or simply scroll to the right with your finger on the larger grid to view the hidden boxes.
BENGALS

9
6
4
1
2
7
3
5
0
8
R
A
M
S
8
Prince.
Amy
Chelse.
Abraha.
Angie
Pritch.
Courtn.
Vansla.
Drunke.
Monkey
Antiqu.
Jules
8
is
GR8
Antiqu.
STEPH
2
Apprai.
STEPH
Antiqu.
KK
Debbie
Foster
Chris
Lutz
Drunke.
Monkey
Debora.
Crowde.
Jen
Arizme.
OG
Realto.
9
Antiqu.
AH
Jules
Carla
McFarl.
Drunke.
Monkey
Karen
Polloc.
KK
Teresa
D
PK
Karen
Seiler
7
Billie
Limber.
Lisa
McCart.
K
LoU
Dampee.
BF
PK
STEPH
Jules
AH
Apprai.
Leslie
Wesley
5
Marcy
Mitche.
STEPH
Maria
Lisenk.
Antiqu.
Apprai.
Drunke.
Monkey
OG
Realto.
Mary
Cooper
AK
Marybe.
Erichs.
1
Monica
Echric.
Nola
McCart.
Wine
Lady

OG
Realto.
Go
Cubs
Go
AH
Wine
Lady

Carrie
the
Queen
Duke
Mabry
Apprai.
3
Rachel
Prillw.
Teresa
D
Sara
Bizzar.
Lori
J
Stepha.
Larimo.
Shanno.
Smith
STEPH
Tawash.
McKigh.
AD
Tina
Thomps.
6
AK
Jodie
Albrig.
Antiqu.
Angie
Snyder
PK
Wine
Lady

Jules
Willia.
Vansla.
Antiqu.
Vaness.
Hawkey
0
Julia
Smith
John
Toby
Apprai.
Karen
Klima
Stepha.
Perry
Mike
Summer.
Mike
Knorr
Teresa
D
Maria
Rothy
Marty
Fergus.
4
Lori
Hiscoc.
Liz
Stoll
Ann
Dolgos
Myron
Larime.
KK
Jodi
Russel.
Apprai.
Callah.
Carr
Carrie
Taylor
AH