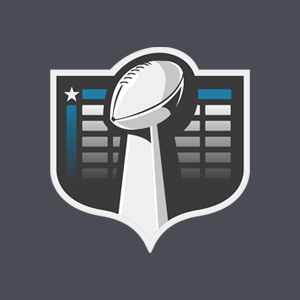 Welcome to Our Contest!
ISC Monday Night Football #2 2022 is an online squares contest created for free at Super Bowl Pool Site.
This contest was created by Jeff Doeden. If you have any questions about this contest, please direct those questions via email to the commissioner at jeffdoed@hotmail.com
This board is for reserving a $200 square for 2022 Monday Night Football games with the Independent Sports Club of Central Illinois (ISC), a non-profit supporting youth sports in the tri-county area surrounding Peoria, IL.

The column and row numbers will change for this squares board for each of the 18 MNF games, and all of them will be published and circulated to participants prior to the first MNF game.

COVID/Monkey Pox Contingency: If any games are not played this season, we will put marbles numbered 0 through 9 into a raffle cage and draw each quarter for both teams. We will do this with all 10 marbles in the cage for every draw so that the numbers can repeat just like in an NFL game. If you don't like this as a Plan B then please don't reserve a square. We will wait until games are cancelled and then draw all of the games not played at an ISC Board meeting and broadcast it on Facebook Live. We will circulate an adjusted plan if necessary, along with a revised way of paying winners.
Please visit the Contest Rules page for any additional details provided by the commissioner, including payment information, prize details, and preferred methods for paying for your entry.
Full Contest Rules
---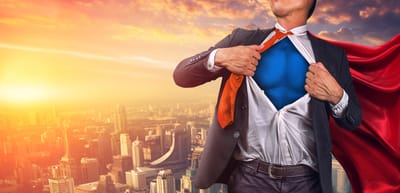 This Contest Needs a Hero
You have the power to make all the popups and ads go away from this contest for every single player and visitor to this page! You can be the hero this contest needs for just $15! Everyone will know your name and deed (or you can remain anonymous).
Be Heroic
This Contest is
Open

!

Please click on any Open boxes in the Contest Grid below to join this contest.

The commissioner has defined the cost to be $200.
Contest Grid .
AWAY TEAM

?
?
?
?
?
?
?
?
?
?
H
O
M
E

T
E
A
M
?
Tim
S
Jacob
Corry
Motz
5
KC
Bill
King
MNF
Group
Pat
Doyle
Burns
Bo
Russ
D
?
Courtr.
ACES
Frank
J
Steve
W
Ben
Jerry
Joe
Basso
Andy
Weeks
BJ
DD
Doed
Doc
Morse
Duvie
?
KJ
Fritz
Pam
Joe
G
Foster
AO
Kleist
Turtle
G
Money
Swaggy
Motz
1

Meyer
ACES
?
Andy
Weeks
Cody
M
Amy
C
Gerard
OD
Bill
RJ
Don
D
Steine.
Stoner
CRANNY
Lexi
RD
?
TKahn
Bo
Mabes
Rob
Doyle
Motz
2
Brian
Hays
DY
Tim
Pete
RM
Jones
Matt
weisne.
?
Matt
Pod
Tom
Real
Turtle
Millig.
Stoner
Richi
Ballz
Deb
Sharon
Steve
and
Pat
Don
K
Courtw.
Robert.
King
?
Big
John
S1
Uncle
Fester
Joe
Basso
Sandy
Sharon
RP
Jones
Steve
and
Chris
Motz
3
Chuck
W
Kelch
Turf
Jimmy
B
?
Shanno.
Meyers
Garris.
Drew
Solori.
Tammy
M
Flash
and
Bob
Jason
Campbe.
Jessic.
Serran.

Fritz
M.
Watson
Sean.
M
?
JJG
Doed
RL
Jones
Tsolo
Mark
Day
Doc
Morse
Monte
Wally
Cowboy.
Go
Irish
K
Foster
Motz
4
?
Lave
Garret
Morgan
Dr
E.H.
boo
and
ron
Big
John
S2
Kelch
Turf
KWC
Bill
RJ
2
Bobby
and
Tommy
Pay
the
Jeffs
Contest Grid
For your convenience on mobile devices, we've included a zoomed-out grid and a more readable zoomed-in grid below. You can pinch and zoom on either, or simply scroll to the right with your finger on the larger grid to view the hidden boxes.
AWAY TEAM

?
?
?
?
?
?
?
?
?
?
H
O
M
E

T
E
A
M
?
Tim
S
Jacob
Corry
Motz
5
KC
Bill
King
MNF
Group
Pat
Doyle
Burns
Bo
Russ
D
?
Courtr.
ACES
Frank
J
Steve
W
Ben
Jerry
Joe
Basso
Andy
Weeks
BJ
DD
Doed
Doc
Morse
Duvie
?
KJ
Fritz
Pam
Joe
G
Foster
AO
Kleist
Turtle
G
Money
Swaggy
Motz
1

Meyer
ACES
?
Andy
Weeks
Cody
M
Amy
C
Gerard
OD
Bill
RJ
Don
D
Steine.
Stoner
CRANNY
Lexi
RD
?
TKahn
Bo
Mabes
Rob
Doyle
Motz
2
Brian
Hays
DY
Tim
Pete
RM
Jones
Matt
weisne.
?
Matt
Pod
Tom
Real
Turtle
Millig.
Stoner
Richi
Ballz
Deb
Sharon
Steve
and
Pat
Don
K
Courtw.
Robert.
King
?
Big
John
S1
Uncle
Fester
Joe
Basso
Sandy
Sharon
RP
Jones
Steve
and
Chris
Motz
3
Chuck
W
Kelch
Turf
Jimmy
B
?
Shanno.
Meyers
Garris.
Drew
Solori.
Tammy
M
Flash
and
Bob
Jason
Campbe.
Jessic.
Serran.

Fritz
M.
Watson
Sean.
M
?
JJG
Doed
RL
Jones
Tsolo
Mark
Day
Doc
Morse
Monte
Wally
Cowboy.
Go
Irish
K
Foster
Motz
4
?
Lave
Garret
Morgan
Dr
E.H.
boo
and
ron
Big
John
S2
Kelch
Turf
KWC
Bill
RJ
2
Bobby
and
Tommy
Pay
the
Jeffs