Welcome to Our Contest!
Hello and welcome to the Shibe Super Squares, an opportunity to both help out a local football league (The South Philly Sharks) and have some fun doing so. To sign up, simply pay $10 to @jgtquizzo on venmo or on paypal at johnny@johnnygoodtimes.com (you can buy up to three boxes). Then scroll down, click on a box below, enter your name and email address, and pick a square. We'll draw random numbers once all boxes are filled. Each of our winners from the four quarters wins a prize pack from Shibe Vintage Sports!
---
Shibe Super Squares is an online squares contest created for free at Super Bowl Pool Site.
This contest was created by Johnny Goodtimes. If you have any questions about this contest, please direct those questions via email to the commissioner at johnny@johnnygoodtimes.com
Welcome to the Shibe Super Squares! It costs $10 to enter, and 100% of the proceeds will go to the South Philly Sharks football program. We'll be giving away Shibe prize packs (value $115 each) to the winners after each quarter, with a Mitchell and Ness jacket (value of $150) to the final score winner. It's a fun way to play along with the Big Game and also raise money for a terrific organization.
Please visit the Contest Rules page for any additional details provided by the commissioner, including payment information, prize details, and preferred methods for paying for your entry.
Full Contest Rules
---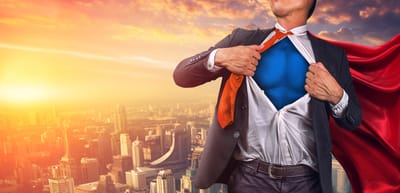 This Contest Needs a Hero
You have the power to make all the popups and ads go away from this contest for every single player and visitor to this page! You can be the hero this contest needs for just $15! Everyone will know your name and deed (or you can remain anonymous).
Be Heroic
This Contest is
Open

!

Please click on any Open boxes in the Contest Grid below to join this contest.

The commissioner has defined the cost to be 10.00.
Contest Grid .
Kansas City

9
8
5
6
7
3
1
0
2
4
T
a
m
p
a

B
a
y
4
Hoos
Chris
C
Todd
Hunter
Susana
Hawkhi.
4
life
Palest.
Jon
Jimbo
Dean
Mr.
81
Turner
Gang
Anthon.
Duanes
World
7
Hawkhi.
4
life
Chris
C
Palest.
Jon
Musica.
Every
Quiz
Big
Andy
Loves
Jacopo
S
HUT
Winner
winner

Anthon.
Duanes
World
Stylin
n
Profil.
2
Palest.
Jon
Ben
C.
HANK
RIP
Kobe
Susana
Todd
Hunter
Katie
Hanson
Mac
Crews
0
Musica.
Every
Quiz
Haas
style
Musica.
Every
Quiz
JoeMcG.
Tweed
Chris
OC
Paul
McL
Anthon.
Duanes
World
QUE
Beth
Duanes
World
1
Colin
H
Philli.
C
Jones
BballP.
VT4Lif.
46
15prim.
Boyz
II
Menehu.
Susana
Fabo
6
Amazin.
Larry
Bearcl.
Abbey
Steve
Custis
Hanson
Zombie
Sonics
Beth
Duanes
World
C
Jones
MR
SP4LIF.

Bluefa.
3
Tom
H
Dan
HANK
KC
Fan
Laura
ASF
1911
Holly
B.
Todd
Hunter
Mac
Nice.
Zombie
Sonics
8
Destin.
Child
Mauree.
Sulliv.
MScuil.
Anthon.
Duanes
World
Hawkhi.
4
life
Jacopo
S
Hanson
Holly
B.
79Dude
Dan
McC
9
Crews
QUE
Zombie
Sonics
Love
from
Indy
Love
from
Indy
86
Mr94
Huey
Dan
McC
Mac
5
VT4Lif.
MR
SP4LIF.

HANK
jcubed
Johann.
W
Mrs
Abbott
Fabo
TJG
RJ
C
Jones
Contest Grid
For your convenience on mobile devices, we've included a zoomed-out grid and a more readable zoomed-in grid below. You can pinch and zoom on either, or simply scroll to the right with your finger on the larger grid to view the hidden boxes.
Kansas City

9
8
5
6
7
3
1
0
2
4
T
a
m
p
a

B
a
y
4
Hoos
Chris
C
Todd
Hunter
Susana
Hawkhi.
4
life
Palest.
Jon
Jimbo
Dean
Mr.
81
Turner
Gang
Anthon.
Duanes
World
7
Hawkhi.
4
life
Chris
C
Palest.
Jon
Musica.
Every
Quiz
Big
Andy
Loves
Jacopo
S
HUT
Winner
winner

Anthon.
Duanes
World
Stylin
n
Profil.
2
Palest.
Jon
Ben
C.
HANK
RIP
Kobe
Susana
Todd
Hunter
Katie
Hanson
Mac
Crews
0
Musica.
Every
Quiz
Haas
style
Musica.
Every
Quiz
JoeMcG.
Tweed
Chris
OC
Paul
McL
Anthon.
Duanes
World
QUE
Beth
Duanes
World
1
Colin
H
Philli.
C
Jones
BballP.
VT4Lif.
46
15prim.
Boyz
II
Menehu.
Susana
Fabo
6
Amazin.
Larry
Bearcl.
Abbey
Steve
Custis
Hanson
Zombie
Sonics
Beth
Duanes
World
C
Jones
MR
SP4LIF.

Bluefa.
3
Tom
H
Dan
HANK
KC
Fan
Laura
ASF
1911
Holly
B.
Todd
Hunter
Mac
Nice.
Zombie
Sonics
8
Destin.
Child
Mauree.
Sulliv.
MScuil.
Anthon.
Duanes
World
Hawkhi.
4
life
Jacopo
S
Hanson
Holly
B.
79Dude
Dan
McC
9
Crews
QUE
Zombie
Sonics
Love
from
Indy
Love
from
Indy
86
Mr94
Huey
Dan
McC
Mac
5
VT4Lif.
MR
SP4LIF.

HANK
jcubed
Johann.
W
Mrs
Abbott
Fabo
TJG
RJ
C
Jones