Welcome to Our Contest!
Thank you for participating in CASA of Philadelphia's 2022 Super Bowl squares contest. CASA is a registered 501C(3) registered non-profit that provides advocacy services for children in foster care.

Proceeds for this contest go to training CASA volunteers that directly impact the lives of children in the foster care system in Philadelphia.
---
CASA Philadelphia 2022 Super Bowl Squares is an online squares contest created for free at Super Bowl Pool Site.
This contest was created by Happi Grillon. If you have any questions about this contest, please direct those questions via email to the commissioner at happi.grillon@casaphiladelphia.org
Thank you for participating in CASA's 2022 Super Bowl squares contest. All submissions are considered final and payments non-refundable. Proceeds benefit CASA of Philadelphia County and prizes will be distributed as described on the prize rules page.

When submitting your square, use a clearly identifiable username so that your submission can be matched to the Paypal payment.

Please remember to share the contest and support this great cause!
Please visit the Contest Rules page for any additional details provided by the commissioner, including payment information, prize details, and preferred methods for paying for your entry.
Full Contest Rules
---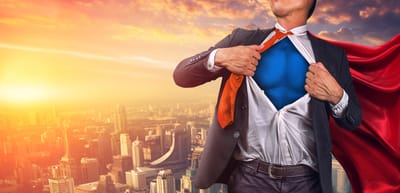 This Contest Needs a Hero
You have the power to make all the popups and ads go away from this contest for every single player and visitor to this page! You can be the hero this contest needs for just $15! Everyone will know your name and deed (or you can remain anonymous).
Be Heroic
This Contest is
Open

!

Please click on any Open boxes in the Contest Grid below to join this contest.

The commissioner has defined the cost to be $50.
---
Create: March Madness Squares Contest!
Want to keep the fun going? Get started on a squares contest for March Madness! No skill or knowledge of the teams is required giving everyone the same chance at winning. The constant scoring by both teams creates an exciting format for a squares contest.
Get Started
Contest Grid
Bengals

6
4
0
5
9
7
8
2
1
3
R
a
m
s
3
Shammy
Team
Rice
Jen
and
Mariss.
Team
Hoover
Dylan
Mann
Team
Sterli.
Josh
Mann
Sab
BfB
E
Cal
8
Onasch
Team
Reid
Jax
birthd.
Jodi
Mann
J.
David
The
Ryans
Madden.
Curse
Mae
Noonan
Team
Sterli.
PhilVu
0
Team
Happi

His
Highne.
Bowe
Sklo
Team
Winsto.
Team
Fisher
Steph
Miodus
Greto
Whalen
Team
Hoover
TEAM
HADLEY
1
AB
Clay
Winkel.
Greg
Ippoli.
Karen
Sab
Team
Sterli.
Team
Sarian
Paul
Arons
Team
Sterli.
Team
Reid
Drew
Jones
9
Tony
Fryckb.
His
Highne.
Team
Sterli.
Wakes
Team
Hoover
E
Cal
Fegler
LARRY
GRAY
Lucky
Lewis
Team
Joan
Winits.
2
Team
Winsto.
14matt.

Nicole
Whalen
Team
Sterli.
MegFig.
Sess
Aki
Fegler
Carrie
Sab
5
PhilVu
Tori
Sab
TEAM
HADLEY
BTB
Sab
Wilusz
Team
Sterli.
Team
Chan
Greto
Kendra
and
Michae.
7
TVeal
Nikki
Sab
Humpy
Team
Hoover
Chris
Bricke.
Humpy
Mark
Miller
Carrie
McGarr.

Team
Sterli.
4
Team
Sterli.
TEAM
HADLEY
Aki
Team
Sterli.
Joshua
Kisver
TEAM
HADLEY
Dushya.
Joseck
Tori
Sab
Kendra
and
Michae.
6
Whalen
Team
Hoover
PhilVu
Lisa
M
Humpy
Team
Samet
Sab
Joan
Winits.
Team
Rice
Shammy
Contest Grid
For your convenience on mobile devices, we've included a zoomed-out grid and a more readable zoomed-in grid below. You can pinch and zoom on either, or simply scroll to the right with your finger on the larger grid to view the hidden boxes.
Bengals

6
4
0
5
9
7
8
2
1
3
R
a
m
s
3
Shammy
Team
Rice
Jen
and
Mariss.
Team
Hoover
Dylan
Mann
Team
Sterli.
Josh
Mann
Sab
BfB
E
Cal
8
Onasch
Team
Reid
Jax
birthd.
Jodi
Mann
J.
David
The
Ryans
Madden.
Curse
Mae
Noonan
Team
Sterli.
PhilVu
0
Team
Happi

His
Highne.
Bowe
Sklo
Team
Winsto.
Team
Fisher
Steph
Miodus
Greto
Whalen
Team
Hoover
TEAM
HADLEY
1
AB
Clay
Winkel.
Greg
Ippoli.
Karen
Sab
Team
Sterli.
Team
Sarian
Paul
Arons
Team
Sterli.
Team
Reid
Drew
Jones
9
Tony
Fryckb.
His
Highne.
Team
Sterli.
Wakes
Team
Hoover
E
Cal
Fegler
LARRY
GRAY
Lucky
Lewis
Team
Joan
Winits.
2
Team
Winsto.
14matt.

Nicole
Whalen
Team
Sterli.
MegFig.
Sess
Aki
Fegler
Carrie
Sab
5
PhilVu
Tori
Sab
TEAM
HADLEY
BTB
Sab
Wilusz
Team
Sterli.
Team
Chan
Greto
Kendra
and
Michae.
7
TVeal
Nikki
Sab
Humpy
Team
Hoover
Chris
Bricke.
Humpy
Mark
Miller
Carrie
McGarr.

Team
Sterli.
4
Team
Sterli.
TEAM
HADLEY
Aki
Team
Sterli.
Joshua
Kisver
TEAM
HADLEY
Dushya.
Joseck
Tori
Sab
Kendra
and
Michae.
6
Whalen
Team
Hoover
PhilVu
Lisa
M
Humpy
Team
Samet
Sab
Joan
Winits.
Team
Rice
Shammy